Who is responsible for inventing Canberra and how did it happen?
Section 125 of the Australian Constitution specifies that the national capital had to be located within New South Wales, at least 100 miles away from Sydney. At Federation in 1901, the search began for a suitable location for the national capital. The site was chosen in 1908 and named Canberra in 1913.
Naming of Canberra ceremony, 12 March 1913.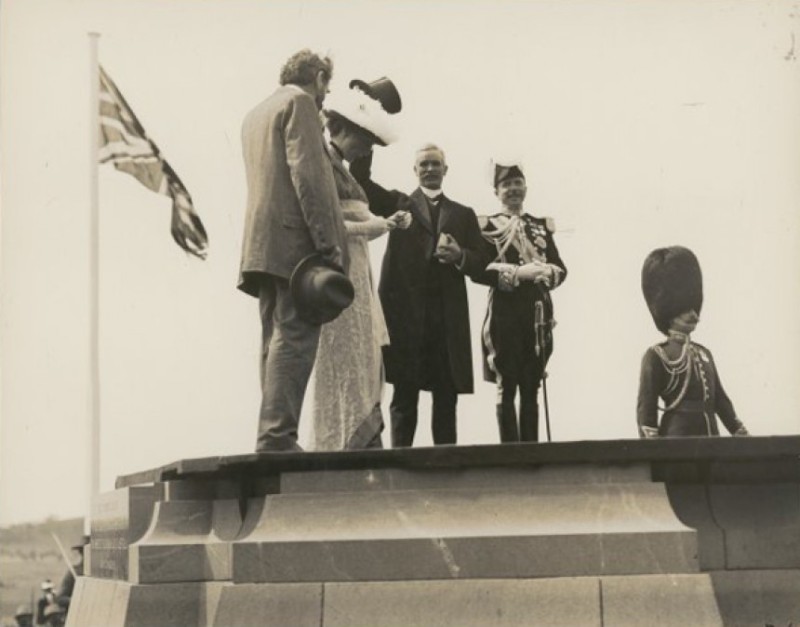 National Library of Australia, VN4503893
Description
In this sepia-toned photograph, 3 men and a woman stand on a stone platform. The woman is looking down and reading from a piece of paper. The man next to her waves his hat in the air. A man in full military uniform and a fourth man in a suit look on. A British flag flies on a pole behind the group.
You may save or print this image for research and study. If you wish to use it for any other purposes, you must declare your Intention to Publish.