Which branch of government officially changes the constitution?
Commonwealth of Australia Constitution Act, 1900: Original Public Record Copy (1900).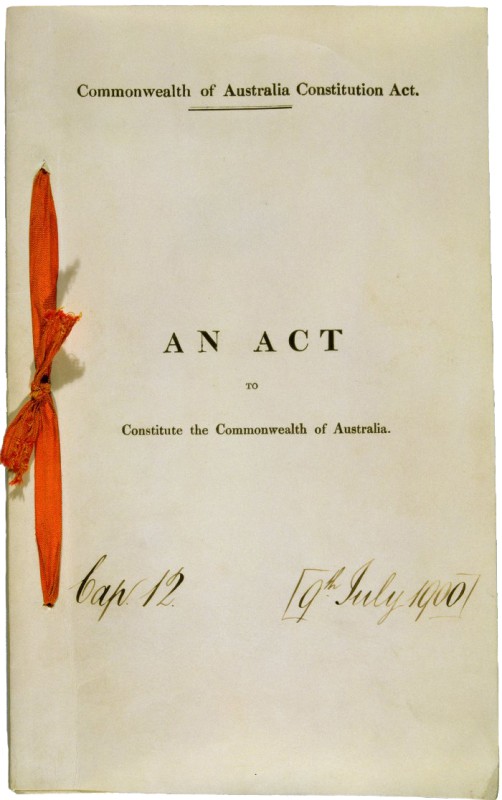 Parliament House Art Collection, Art Services Parliament House
Description
This image shows the front page of the original public record copy of the Commonwealth of Australia Constitution Act 1900. There is a a red ribbon tied in a bow on the left hand side of the document. The paper looks faded from age.
Permission for publication must be sought from Parliament House Art Collection. Contact DPS Art Services, phone: 02 62775034 or 02 62775123
The Australian Constitution can only be changed by a vote of the Australian people. The Australian Parliament must first approve a proposed change to the Constitution in the form of a bill – proposed law. Australians then vote in a referendum.
If a referendum is successful, the change must be made to the Constitution. The Attorney-General's Department would be responsible for ensuring that Australians are informed about the change. All printed and digital versions of the Australian Constitution would need to be updated.