What role does the president do in the senate and why are they important?
The President of the Senate.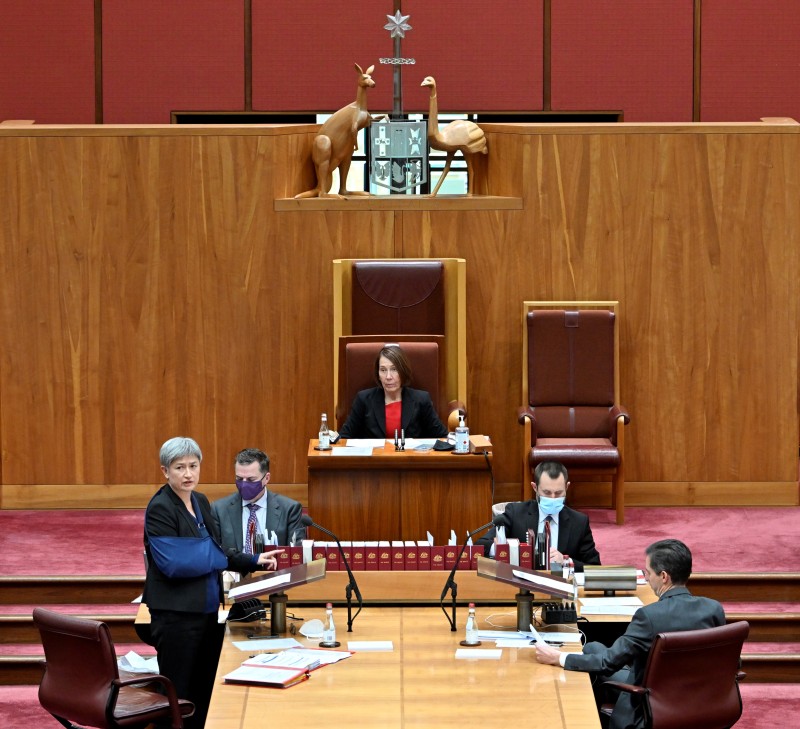 David Foote/DPS Auspic
Description
The President of the Senate sits in a large red chair. There is another chair to the right. In front of the President, the Clerk and Deputy Clerk sit at a table with books on it.
Permission should be sought from DPS AUSPIC for third-party or commercial uses of this image. To contact DPS AUSPIC email: auspic@aph.gov.au or phone: 02 6277 3342.
The President of the Senate is a senator who is chosen by all the other senators to be the Presiding Officer. This means that in addition to representing their state or territory, the President is responsible for running the meetings of the Senate.
The President has several responsibilities including:
running meetings of the Senate, much like a chairperson runs a meeting
making sure the rules of the Senate, known as the standing orders, are obeyed
participating in special ceremonial occasions, such as the opening of Parliament
overall responsibility for the Department of the Senate.