What is the role of the Prime Minister in allowing a conscience vote on an issue debated in the Parliament?
A conscience vote – free vote – means members of parliament are not forced to vote with their political party; instead, they can vote according to their own beliefs. A conscience vote is most commonly used to decide social issues or 'life and death' issues, such as abortion, euthanasia and capital punishment. Each party decides if its members are allowed a conscience vote on a particular issue.
A senator speaking in the Senate.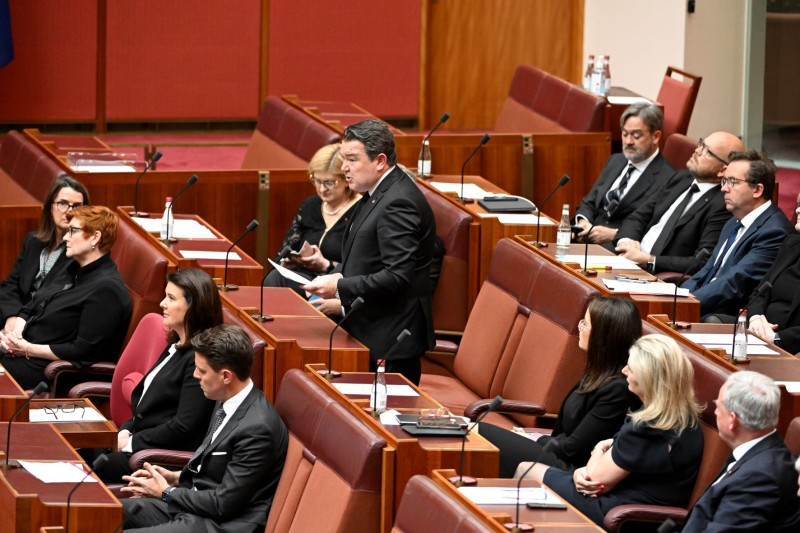 DPS Auspic
Description
A senator speaking in the Senate.
Permission should be sought from DPS AUSPIC for third-party or commercial uses of this image. To contact DPS AUSPIC email: auspic@aph.gov.au or phone: 02 6277 3342.