What is the role of parties in parliament?
Political parties aim to get members elected to the Australian Parliament so their ideas can affect the way Australia is governed. If a party has the support of a majority of members in the House of Representatives then it will be able to form government.
You can discover specific details about a particular political party by visiting their website.
The opposition side of the House of Representatives.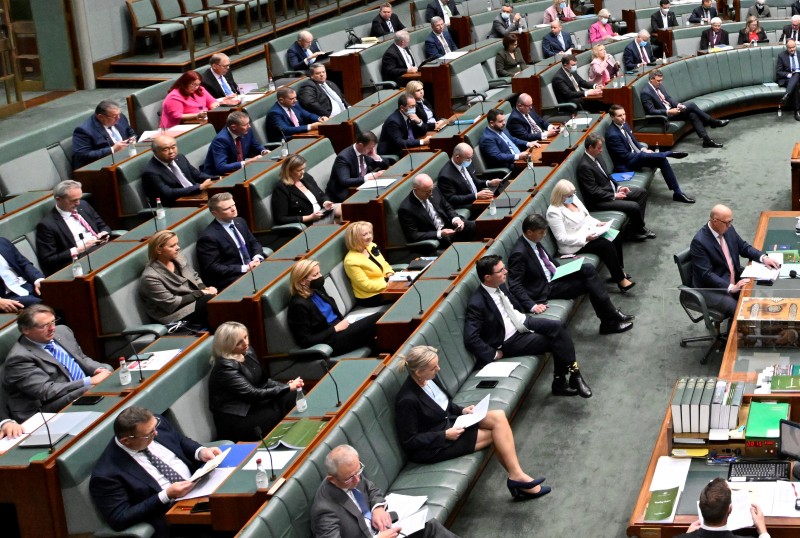 Penny Bradfield/DPS Auspic
Description
The Leader of the Opposition and members of the opposition in the House of Representatives.
Permission should be sought from DPS AUSPIC for third-party or commercial uses of this image. To contact DPS AUSPIC email: auspic@aph.gov.au or phone: 02 6277 3342.