What is the name for the parliament officer who knows the rules of parliament?
The Clerk of the House of Representatives.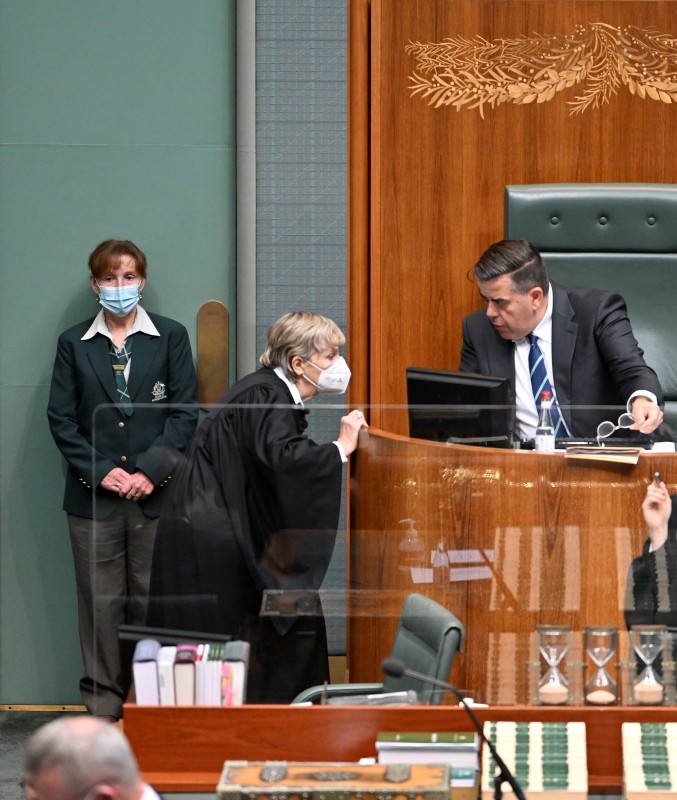 DPS Auspic
Description
The Clerk, wearing a black gown leans in to speak to the Speaker of the House of Representatives in his chair. In front is her desk, with books and sand timers.
Permission should be sought from DPS AUSPIC for third-party or commercial uses of this image. To contact DPS AUSPIC email: auspic@aph.gov.au or phone: 02 6277 3342.
The Senate and the House of Representatives each have a Clerk, who is the top-level parliamentary officer. The Clerks are the only non-elected people who regularly speak in the Senate or House. They have a thorough understanding of the rules of the Senate and House, called the Standing Orders.
The Clerks have several responsibilities in the Senate or House, including:
helping the President of the Senate or the Speaker of the House of Representatives to run meetings.
helping the President, the Speaker and members of parliament to organise the order of business each day.
recording the actions and decisions of Parliament .
assisting with ceremonial occasions, such as the opening of Parliament and the swearing-in of new members of parliament.