What happens to the Government if an election cannot be held due to a serious outbreak like Covid?
Hi David, thanks for your question.
In Australia, the timetable for federal elections is set out by the Australian Constitution and the Commonwealth Electoral Act 1918. A federal election must be held at least once every 3 years and the Prime Minister chooses the election date. The House of Representatives is then dissolved – brought to an end – and the government becomes a caretaker government. Traditionally caretaker governments do not make major decisions, except in consultation with the opposition. The sittings of the Senate cease but Senate committees may still meet.
The Constitution does not make provisions for an election not being held. The Australian Electoral Commission (AEC) is the independent body responsible for running elections and may decide to run the election slightly differently to ensure the safety of voters during a pandemic. For example postal voting could be used more widely if the risk of voting in person is too high.
People voting in Alice Springs.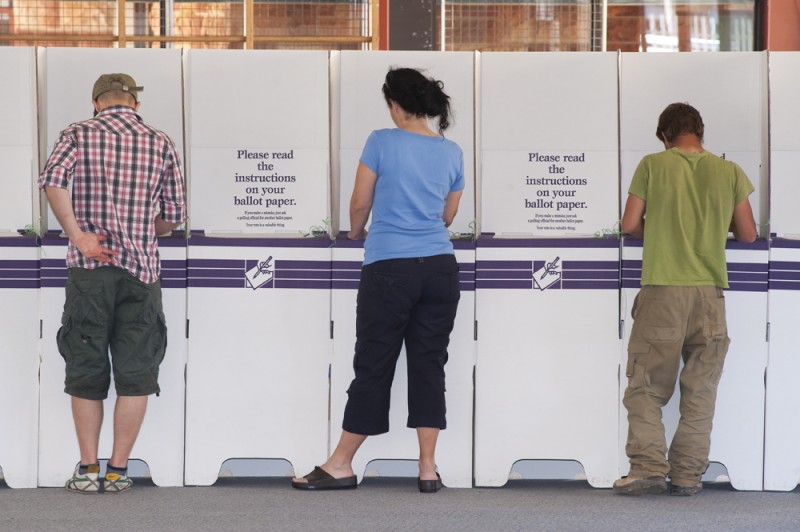 Australian Electoral Commission
Description
Three people complete their election ballots at voting booths.
Permission should be sought from the Australian Electoral Commission (AEC) for third-party or commercial uses of this image. To contact the AEC email: media@aec.gov.au or phone: 13 23 26.