What do you have to do to become a politician?
Thanks for your question, Marty.
To become a member of parliament you need to convince people to vote for you in a federal election.
Apart from being elected, members of parliament must also be:
aged 18 years old or older
an Australian citizen and not a citizen of any other country
able to vote in House of Representatives election
not serving a prison sentence of 12 months or more.
The Australian Electoral Commission is responsible for running elections and their website has more information about the requirements for running for the Australian Parliament, including the nomination process, campaigning and how votes are counted on election day.
Apart from the legal requirements, to be a either a senator or member of the House of Representatives you will need to:
be a good communicator
enjoy talking to, working with and helping people
have good decision-making and negotiation skills
be interested in current affairs and politics
be prepared to work long hours.
It will also help to get elected if you:
are involved in your local community
know the people and issues in your area
have ideas and solutions to problems.
A member of the government speaking in the House of Representatives.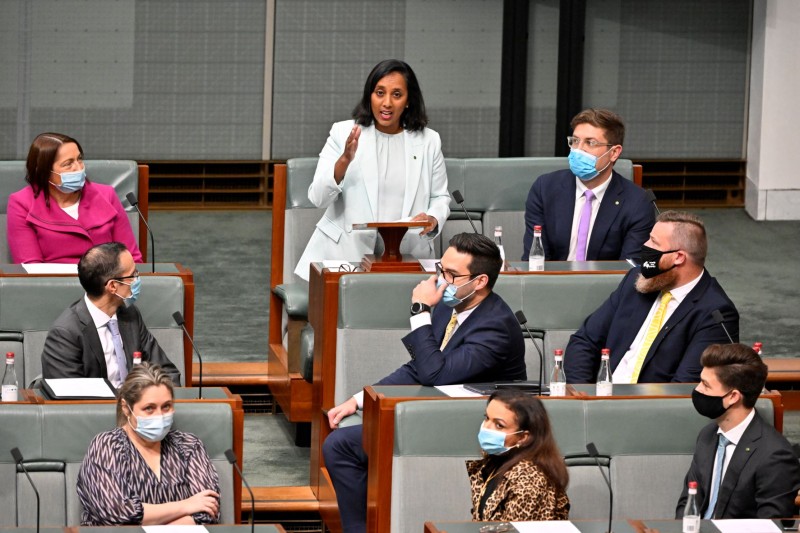 DPS Auspic
Description
A member of the House of Representatives stands to give a speech.
Permission should be sought from DPS AUSPIC for third-party or commercial uses of this image. To contact DPS AUSPIC email: auspic@aph.gov.au or phone: 02 6277 3342.