Parliament will be prorogued on 15/4/16. Will any Bills before parliament on 15/4/16 lapse, and need to be reintroduced?
Interesting question, David. The term of each Parliament can be divided into sessions. When a session of Parliament is formally closed (other than to call an election), it is said to be prorogued. The Governor-General, acting on the advice of the Prime Minister, prorogues Parliament.
When Parliament is prorogued, the Notice Paper – which lists all business that is before the Senate and House of Representatives – is cleared. Senate committees can be empowered to meet after a prorogation and bills – proposed laws – introduced in the previous session may be revived in the new session.
A member speaking in the House of Representatives 2.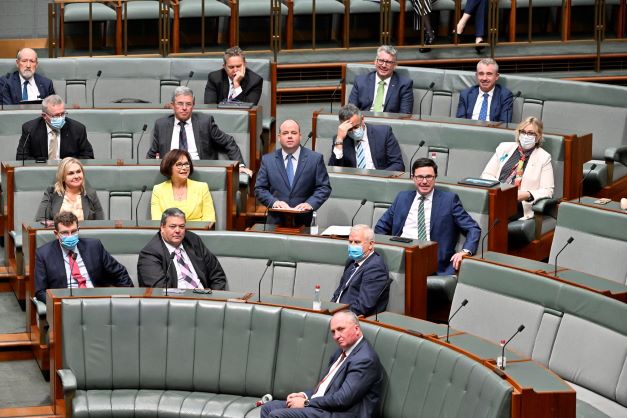 DPS Auspic
Description
A member of the House of Represenatatives makes a speech in the House of Representatives.
Permission should be sought from DPS AUSPIC for third-party or commercial uses of this image. To contact DPS AUSPIC email: auspic@aph.gov.au or phone: 02 6277 3342.