How much power does the government have over us?
Thanks for your question. If you're asking about the power of Australian Government over individual Australian citizens, there are a number of ways this can be explored. As a starting point, the government has certain powers, and citizens have rights and responsibilities.
Some rights and responsibilities of citizens are defined by Australian and international law; others are not. The main organisation that deals with human rights in Australia is the Australian Human Rights Commission—this might be a good place to start your research.
Sections 51 and 52 of the Australian Constitution describe the law-making powers of the Australian Parliament. These areas include trade and commerce, taxation, currency, marriage, communication services and immigration.
The government side during Question Time in the House of Representatives.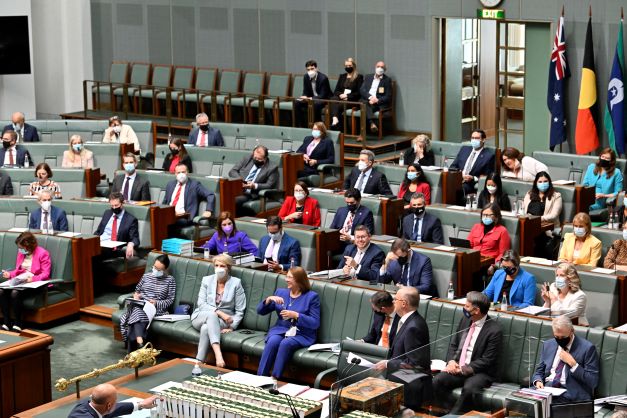 DPS Auspic
Description
This image shows the government side of the House of Representatives during Question Time.
Permission should be sought from DPS AUSPIC for third-party or commercial uses of this image. To contact DPS AUSPIC email: auspic@aph.gov.au or phone: 02 6277 3342.