How many votes or what majority does a bill actually need to pass from the House of Representatives to the Senate?
Interesting question Liliana. A bill – a proposed law – is passed by either the Senate or House of Representatives by a majority vote. This means a majority (half plus one) of senators or members present vote to pass the bill in either a vote on the voices or division. Not all senators or members need to vote for the bill to be passed, just half of those present for the vote.
The House of Representatives during a division.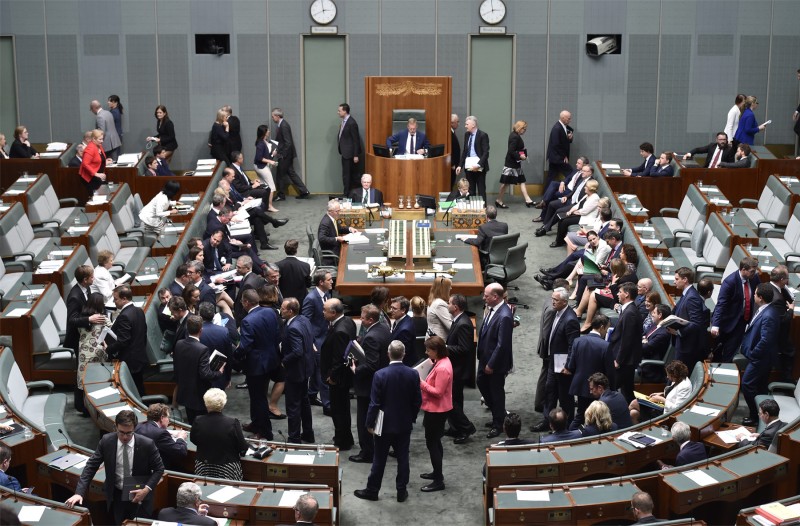 DPS Auspic
Description
This image is of a large room with green furnishings. The seats are arranged around a large central table. There is a large chair at the open end of the U-shaped seats that is elevated above the other chairs. There are people milling around, especially at the end of the central table.
Permission should be sought from DPS AUSPIC for third-party or commercial uses of this image. To contact DPS AUSPIC email: auspic@aph.gov.au or phone: 02 6277 3342.