How many clocks are there in Parliament House? What makes the bells on the clocks ring? Why do the bells ring for four minutes?
A clock at Parliament House.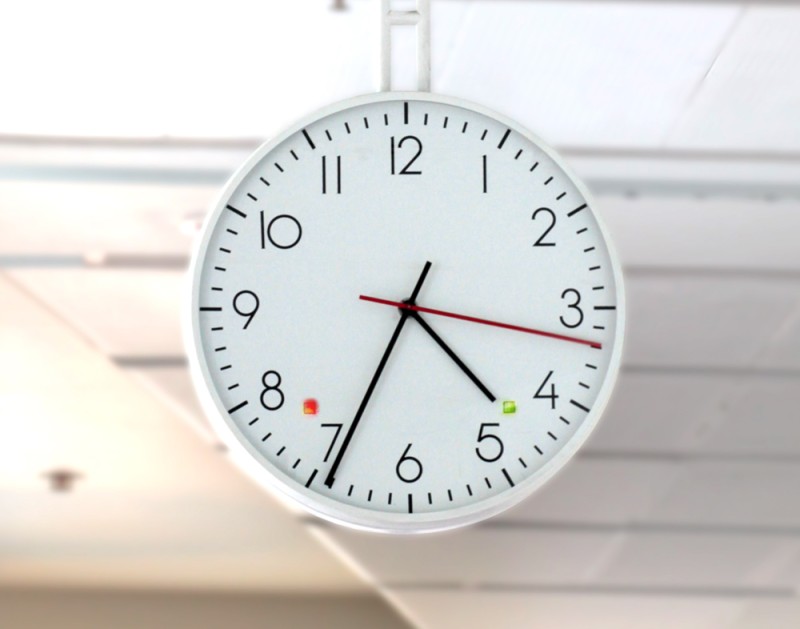 Parliamentary Education Office (peo.gov.au)
Description
This photograph of a clock at Parliament House shows the red and green lights that indicate that the Senate and the House of Representatives bells are ringing.
This work is licensed under a Creative Commons Attribution-NonCommercial-NoDerivs 3.0 Unported License.
You are free to share – to copy, distribute and transmit the work.
Attribution – you must attribute the work in the manner specified by the author or licensor (but not in any way that suggests that they endorse you or your use of the work).
Non-commercial – you may not use this work for commercial purposes.
No derivative works – you may not alter, transform, or build upon this work.
Waiver – any of the above conditions can be waived if you get permission from the copyright holder.
There are over 2700 clocks in Australian Parliament House, fitted with 2 flashing lights which call members of parliament to the chambers. One light flashes green for the House of Representatives and the other flashes red for the Senate. When the lights are activated, the sound of a bell rings through loudspeakers in the building. Each clock is controlled and synchronised by a master clock. The master clock also operates the red and green lights.
The bells ring for 5 minutes at the start of each session – meeting – of the Senate or House of Representatives, and for 4 minutes if there is a division – a counted vote. Four minutes gives members of parliament enough time to get to either chamber from anywhere in Parliament House before the vote is held.