How many Aboriginal or Torres Straits Islander MPs or Senators are there and what are their names?
Swearing in of senators.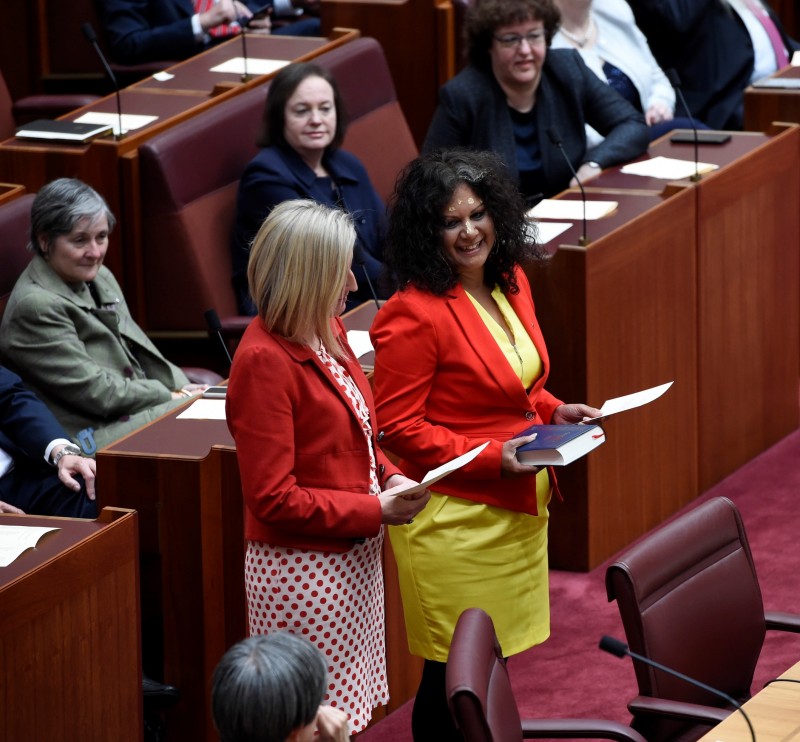 DPS Auspic
Description
Two senators being sworn in. The senator on the right holds a bible.
Permission should be sought from DPS AUSPIC for third-party or commercial uses of this image. To contact DPS AUSPIC email: auspic@aph.gov.au or phone: 02 6277 3342.
Thank you for your question about Aboriginal and Torres Strait Islander senators and members.
As of July 2022, there are 8 senators and 3 members of the House of Representatives who identify as Aboriginal or Torres Strait Islander. They are:
Senator Dorinda Cox, Western Australia
Senator Patrick Dodson, Western Australia
Senator Jacqui Lambie, Tasmania
Senator Kerrynne Liddle, South Australia
Senator the Hon Malarndirri McCarthy, Northern Territory
Senator Jacinta Nampijinpa Price, Northern Territory
Senator Jana Stewart, Victoria
Senator Lidia Thorpe, Victoria
The Hon Linda Burney MP, Member for Barton
Dr Gordon Reid, Member for Robertson
Ms Marion Scrymgour, Member for Lingiari