How has COVID-19 impacted parliament?
Thanks for your question, Kohen.
The work of the Australian Parliament has been significantly impacted by the COVID-19 pandemic. Some of the things the Parliament has done to keep members of parliament and parliamentary staff safe include:
reducing the number of days Parliament has met
requiring some senators, members of the House of Representatives and their staff to self-quarantine before attending Parliament
rearranging the Senate and House of Representatives seating plans to ensure physical distancing
allowing members of parliament to participate in Senate and House meetings from their home or office over video conference.
The Speaker of the House of Representatives.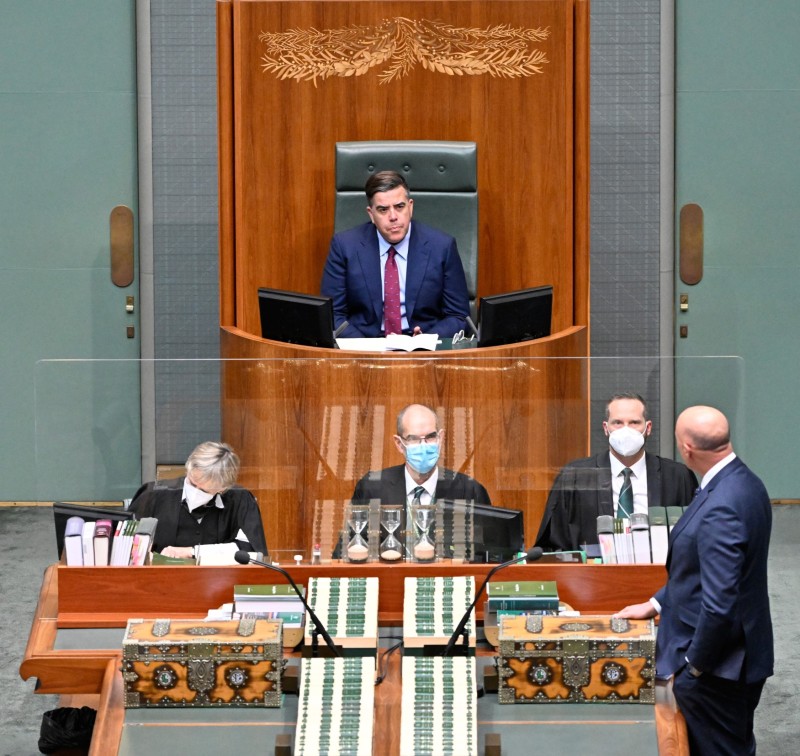 Penny Bradfield/DPS Auspic
Description
A man in a suit sits in a large green chair in front of a carved wooden screen. Three people in black robes and wearing face masks sit at a table below him. On the other side of a clear scressn there are books and boxes. A man in a suit stands at the table, resting his hand on one of the boxes.
Permission should be sought from DPS AUSPIC for third-party or commercial uses of this image. To contact DPS AUSPIC email: auspic@aph.gov.au or phone: 02 6277 3342.