How do you find out what is going to be discussed at future Senate and House sittings?
Senate Notice Paper.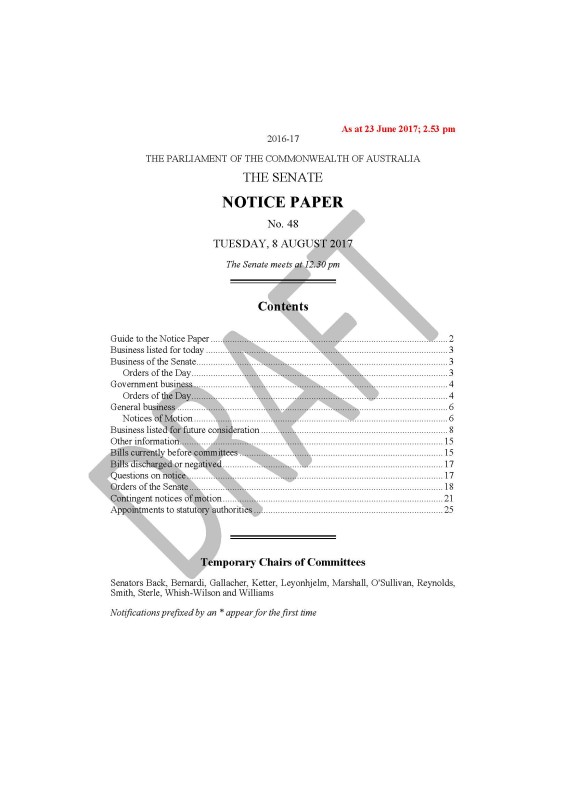 Parliamentary Education Office (peo.gov.au)
Description
A draft copy of the Senate Notice Paper.
This work is licensed under a Creative Commons Attribution-NonCommercial-NoDerivs 3.0 Unported License.
You are free to share – to copy, distribute and transmit the work.
Attribution – you must attribute the work in the manner specified by the author or licensor (but not in any way that suggests that they endorse you or your use of the work).
Non-commercial – you may not use this work for commercial purposes.
No derivative works – you may not alter, transform, or build upon this work.
Waiver – any of the above conditions can be waived if you get permission from the copyright holder.
This is a great question, thank you Sarah.
Each sitting – meeting – of the Senate and House of Representatives has a schedule so senators and members of the House of Representatives know what is going to be discussed. This schedule is called the Notice Paper.
The Senate Notice Paper is published on the Australian Parliament House website a day in advance. The House of Representatives Notice Paper is published close to when the sitting day commences.