Does the Parliament of Australia have a situation room similar to the White House?
Thanks for your question Hartley. There is a briefing room in Australian Parliament House with access to secure technology. The Australian Government can use this room to respond to emergency events, such as natural disasters, and local and international security incidents.
Interestingly, a bomb shelter was included in the original design for Parliament House. Plans for the shelter were abandoned after it was decided that it was too expensive. Instead, a large bunker in the basement of the building was set aside to convert to a bomb shelter in the future. However, the shelter has never been built.
Australian Parliament House.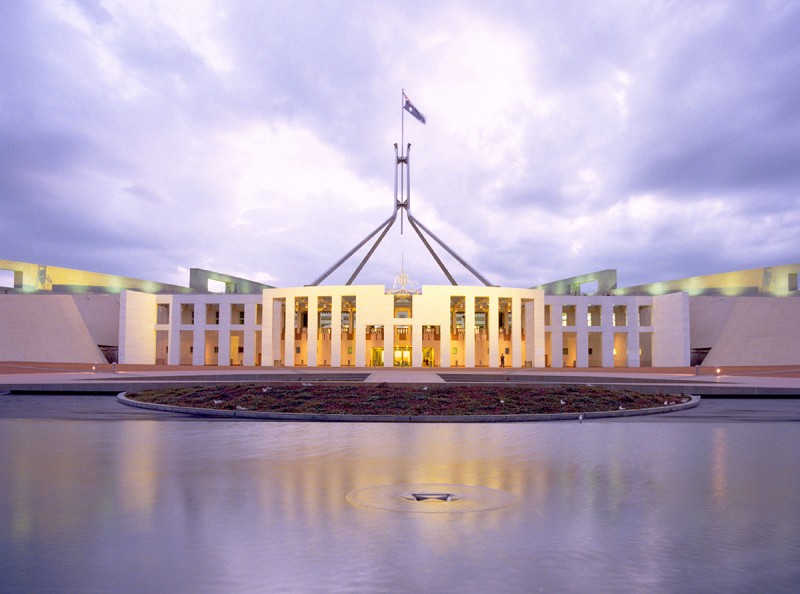 DPS Auspic
Description
This photo shows the front of Parliament House with the Great Verandah and the flagmast. In the foreground Michael Nelson Jagamara's Possum and Wallaby Dreaming mosaic is surrounded by water.
Permission should be sought from DPS AUSPIC for third-party or commercial uses of this image. To contact DPS AUSPIC email: auspic@aph.gov.au or phone: 02 6277 3342.