Can a new prime minister be sworn-in before all votes are counted?
Thank you for your question!
The prime minister is a member of the House of Representatives and leads the parliamentary party, or coalition of parties, with the support of the majority of members in the House.
If the Governor-General is satisfied that a party or coalition of parties can secure the support of the majority of members in the House, a prime minister and other ministers may be sworn-in before all the results of the federal election are declared.
The Australian Constitution gives the Governor-General the power to appoint ministers and does not set any restrictions on when ministers may be appointed in relation to elections.
The Governor-General swearing-in the prime minister.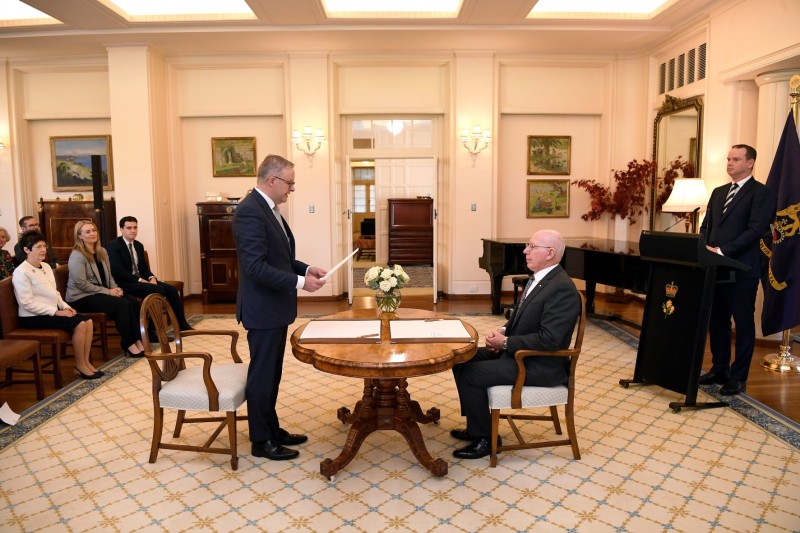 DPS Auspic
Description
Anthony Albanese is sworn in as the 31th prime minister of Australia by Governor-General David Hurley in May 2022.
Permission should be sought from DPS AUSPIC for third-party or commercial uses of this image. To contact DPS AUSPIC email: auspic@aph.gov.au or phone: 02 6277 3342.