Apart from the standing orders, what other 'rules' does the House have to follow, specifically in Question Time?
Hi Jessica, thanks for your question.
Standing orders are the rules used to manage the work of the Senate and House of Representatives. With the Australian Constitution and the customs that have developed over many years, the standing orders guide the way the chambers operate each day.
Section 50 of the Constitution gives the Senate and House the power to make and change their own standing orders. Each is similar but not the same. Each has over 200 standing orders, which include details about:
As well as standing orders, there are sessional orders which are temporary rules used to manage the work of the House. These rules are sometimes adopted as permanent rules. In the Senate these are called temporary orders.
Other documents that are used to guide the process and procedure are the House of Representatives Practice and Odger's Australian Senate Practice.
The Speaker of the House of Representatives.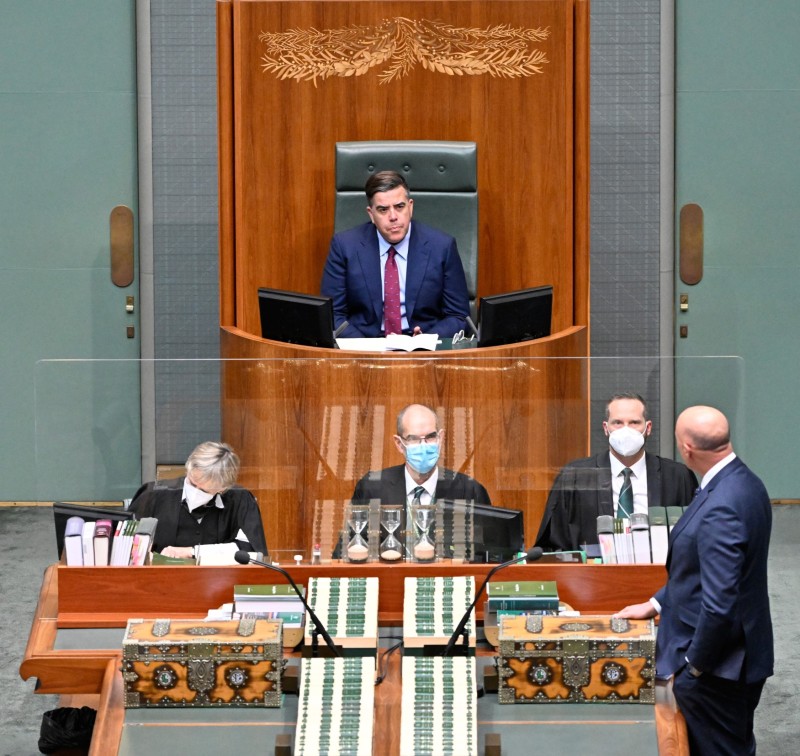 Penny Bradfield/DPS Auspic
Description
A man in a suit sits in a large green chair in front of a carved wooden screen. Three people in black robes and wearing face masks sit at a table below him. On the other side of a clear scressn there are books and boxes. A man in a suit stands at the table, resting his hand on one of the boxes.
Permission should be sought from DPS AUSPIC for third-party or commercial uses of this image. To contact DPS AUSPIC email: auspic@aph.gov.au or phone: 02 6277 3342.