Apart from democracy what other forms of governments are there?
Graphic of people in Parliament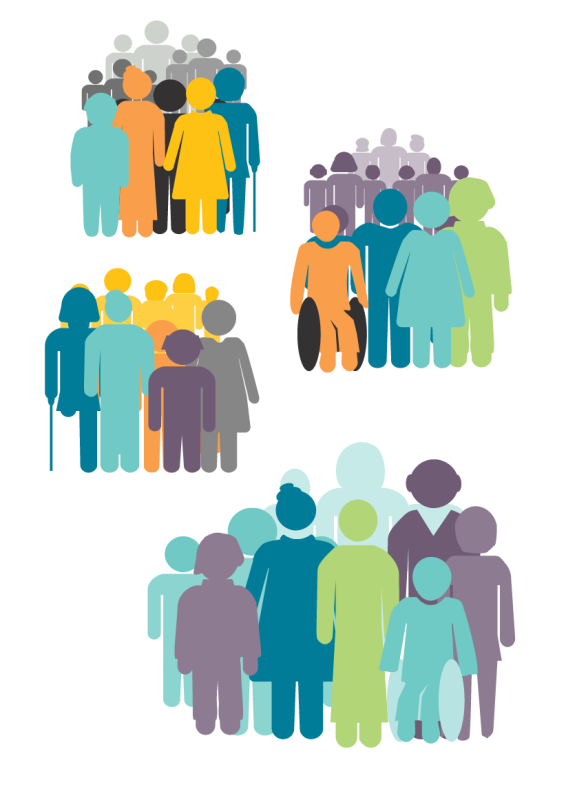 Parliamentary Education Office (peo.gov.au)
Description
A graphic representing all the different types of people who are members of the Australian Parliament.
This work is licensed under a Creative Commons Attribution-NonCommercial-NoDerivs 3.0 Unported License.
You are free to share – to copy, distribute and transmit the work.
Attribution – you must attribute the work in the manner specified by the author or licensor (but not in any way that suggests that they endorse you or your use of the work).
Non-commercial – you may not use this work for commercial purposes.
No derivative works – you may not alter, transform, or build upon this work.
Waiver – any of the above conditions can be waived if you get permission from the copyright holder.
Democracy is when people have a say in the governing of their country, for example by electing people to represent them in a parliament. Many forms of government are democratic; other forms of government are not democratic.
Australia is a representative democracy.
A representative democracy is a system in which the people vote for delegates to represent their interests in a parliament. In Australia, members of parliament are elected to the Senate or the House of Representatives to represent the Australian people and make laws on their behalf.
Other representative democracies include:
Parliamentary Republic (India, Poland)
Federal Republic (Argentina, Brazil, Germany)
Democratic Republic (United States of America, Indonesia)
Other forms of government which you might want to research include:
Monarchy where a monarch is the head of state and supreme ruler
Dictatorship rule by one person with supreme authority
Oligarchy where a country is governed by a few people
Theocracy where a country is governed according to religious rules, usually by ordained members of that religion (clergy)
One-party rule where a country is governed by only one political party and other political parties are not allowed