Request a tailored program
The PEO can tailor free teacher professional learning programs for your school, university or educational organisation.
In addition to our regularly scheduled sessions, schools, universities and educational organisations and associations can request tailored programs to suit their professional learning needs.
Examples of tailored programs
Democracy in action with the Queensland Parliament
For Queensland teachers in May 2021
How parliamentary committees work in the Queensland and Australian parliaments
How teachers can get students involved in committees through writing a submission and experiencing the process of a committee hearing in the classroom
Introduction to teaching Civics and Citizenship
For preservice teachers from the University of Newcastle in May 2021
An introduction to democracy and decision-making from the classroom to the Australian Parliament.
How to turn your classroom into a working parliament.
Rights, power, action
For Social Education Victoria in April 2021
An in-depth look at systems of government, including how government is formed in the Australian Parliament, the role of the Executive and the powers of the High Court of Australia
Highly engaging hands-on learning activities for teaching some of the key elements of Australian Politics (Units 3 and 4).
Teacher professional learning via video conferencing.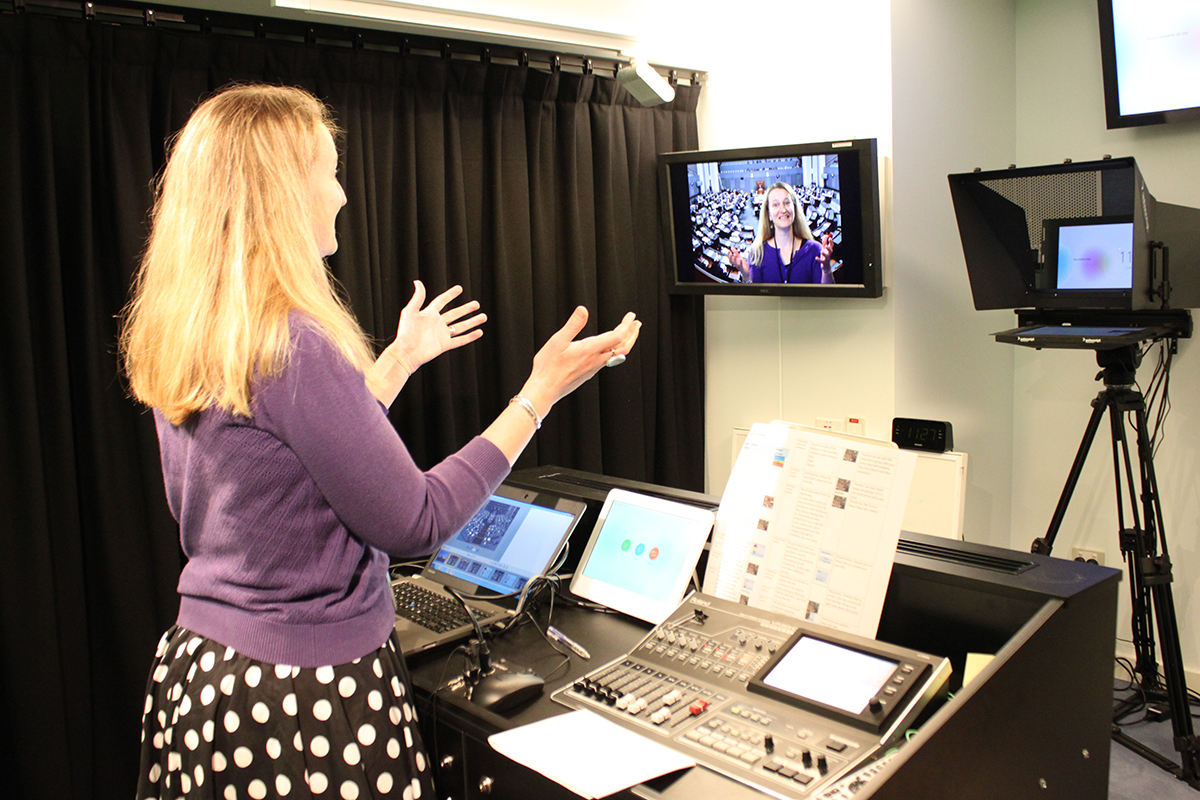 Parliamentary Education Office (peo.gov.au)
Description
This photo shows an educator in a video conferencing studio. She is standing at a lecturn and speaking into a camera. The room also contains lights, TV screens and other studio equipment.